Even if it's your first time in Budapest, you must have heard about the famous ruin bars.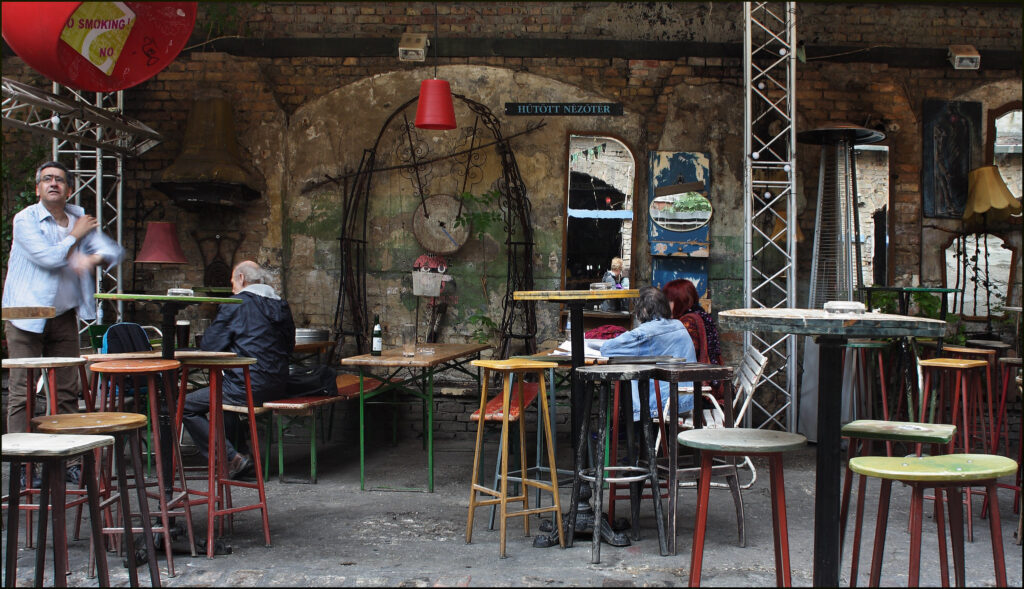 Basically dilapidated prewar buildings were turned into bars and clubs. A special kind of retro furniture was placed inside these buildings and they create a really cool atmosphere.
Which is the best ruin bar in the city? This was a question on every single walking tour that I had so far. Definitely, the most famous ruin bar is the Szimpla which is located in the Jewish quarter of Budapest. This is Budapest's iconic ruin bar and the oldest one as well. If I have to choose one ruin bar, then I think Szimpla is the best for sure!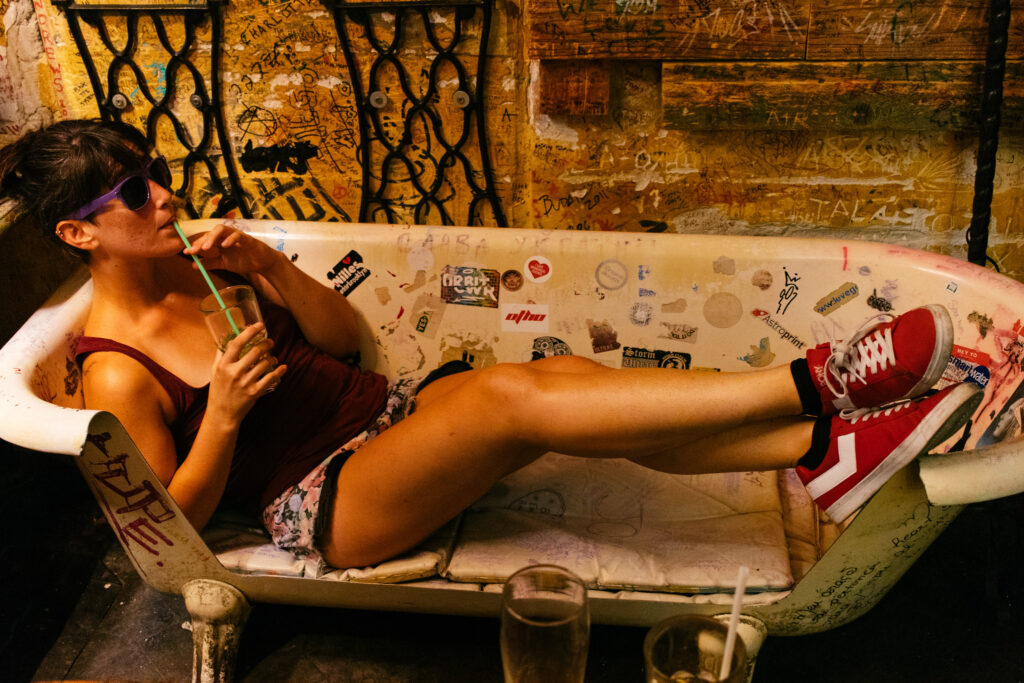 You can check it during the daytime as well if you take a walk in the Jewish quarter but definitely is busier during the night. Be careful, on Fridays and Saturdays it happens that you have to wait in line to get in! Do not forget to check there the cocktail bar, the eclectic furniture, and the cool Trabant (popular cars during communism)! (The pics were taken in Szimpla.)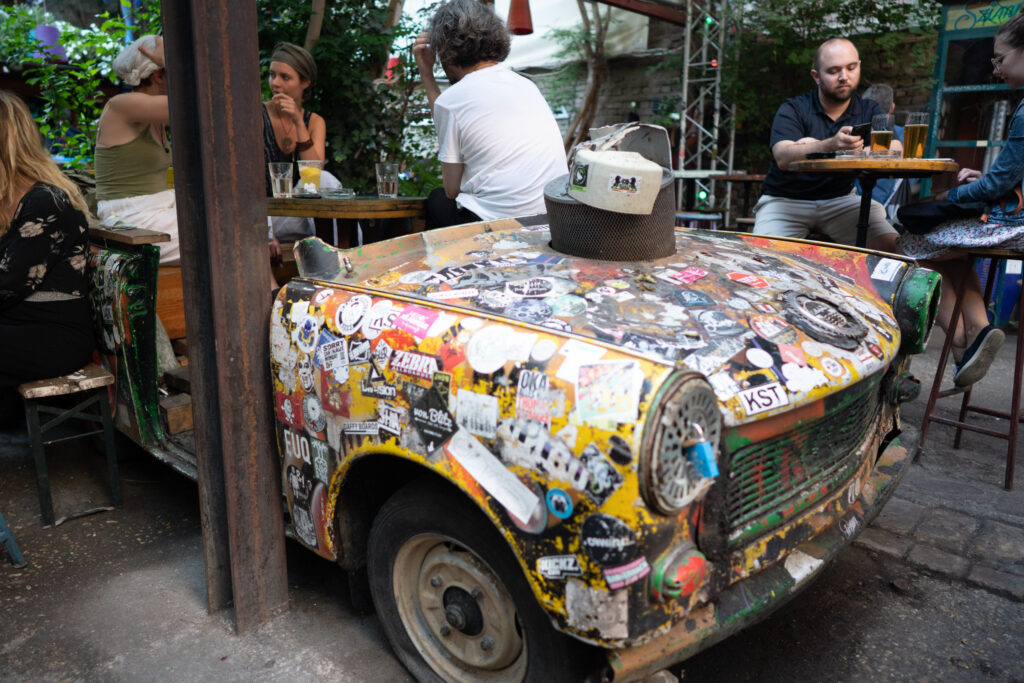 I really like the Mazel Tov as well. Although it's one of the newest ruin bars in the city, I like the atmosphere of it. It's more like a restaurant, they serve traditional Jewish dishes during the day and it turns into a club during the night.